Who We Are
Our Skills 
The character of our company is defined by the character of our team. While each possesses extraordinary individual talents, we are drawn together by a shared set of values, what we call "The Intelligence3 Way".
intelligence³  technology's digital transformation practices and partnerships bring world-class talent with a breadth of expertise to confidently guide you from strategy to implementation.
Passion for solving problems
intelligence³ "intelligence cubed" nurtures and rewards a unique set of individuals: people who are driven by a clear desire to make a difference and who passionately believe that it takes the commitment and partnership of people to create positive change.
We know each day there are new problems to solve. We are consumed by problem-solving. We work with our customers and leverage other resources, both internally and externally, to solve them.
Innovative minds – Technical brilliance – Measurable results
intelligence³ is an inspiring synergy of Business, Technology, and Ethics. We emphasize that the Internet has been the catalyst for extensive change in our social and professional lives. It is one of the crucial Technologies that feeds our belief in constant social progress, with Ethics being an uncompromising universal value that governs all our advances. A strong sense of dynamic development and constant ethical grounding are the driving forces behind intelligence³ that encourages innovation, trust, and professional growth with an aim to help our clients succeed.

What we do to help you
Our focus is on always being the customers champion. We develop clear strategies and business rationale, behind a range of new products using our commercial, marketing and analytical experience.
Our approach is more relaxed and personal than some other bigger consultancy's and you still benefit from years of experience and expertise.
intelligence³ offer a range of digital business centred consulting services. Covering both public and commercial facing services, we have the expertise you need.
We can assist with developing new programs, marketing and digital software development to maximise return. Using technology to acquire customers or launch and improve product or services.
Our Professionals
• Specialization in Marketing, IT, Logistics and Strategy, Government Relations, International Liason and Communications.
• Qualified Business Specialists that help clients to reform their operations and support their business by providing technical and intuitive guidance.
• Accomplished IT Professionals with extensive experience and a successful record implementing a broad range of domestic and international corporations, including consulting and project development to government agencies.
• Business coaching, providing business advice to small and medium business.
• Hands-on experience with Internet products and technologies, including project management, requirements definition, systems analysis, user interface (UI), design, programming, testing, quality assurance (QA) and implementation.
• Excellent organizational, analytical and communication, project management and business negotiation skills.
• Strong Communication, Presentation and Documentation Skills.
• Solid knowledge of Project Management principle, practices, and techniques. Solid knowledge of Cybersecurity including protecting sensitive and mission critical data from internal and external threats.
Technical Skill
• DevOps, Architectural Patterns, Software Architectures, Object Oriented – analysis and development
• Coding Languages: PHP 7, LAMP, Zend, HTML5, CSS3, JavaScript, jQuery, jQuery-UI, XML, JSON/AJAX, C#, C++, ColdFusion, NodeJS, AngularJS, Boostrap, Laravel, React, Codeigniter, Python, Ruby, .NET, AWS Cognito
• CMS: WordPress, Joomla, Drupal, Social Engine, E-Commerce, Magento
• Database: MySQL, MSQL, MongoDB, Oracle, PL/SQL, T-SQL and stored procedures
• User Interface (UI) / User Interaction (UX) / Human Computer Interaction (HCI)
• CRM: SugarCRM, Salesforce, ZohoCRM
• e-Commerce: Magento, wooCommerce, Amazon, eBay. Integration with: SolidCommerce, ShipStation, Lightspeed
• Social Media Marketing: Matching Content to Web Demand, Engage Customer Online, PayPerClick Network Development, Custom Campaigns, Google AdWords, SEMrush, A/B testing.
• SEO / SEM – Improving organic search results. Creates and launches SEO campaigns, identifies areas of improvement, runs PPC campaigns, and attempts to improve the clients' sites' rankings in major search engines
• Graphic / Web Designer with advanced skill of Adobe CC – Premiere, Photoshop, After Effects, Illustrator, Dreamweaver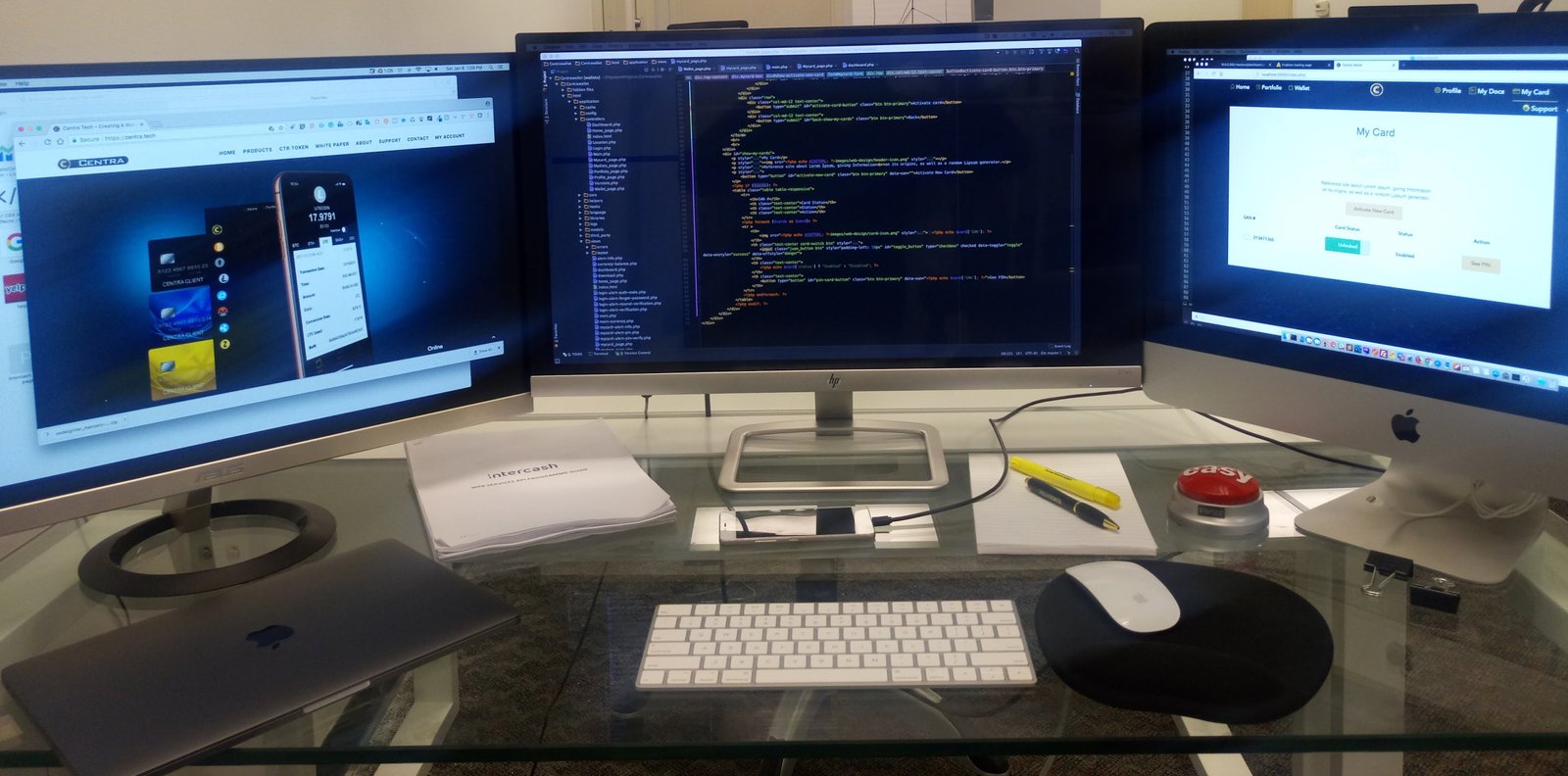 Talk to us!
You can benefit from the help and advice we offer our clients with our remote consulting packages and advice.
If you are interested just get in touch.
We work internationally and are always happy to discuss how our services can help you without any commitment.
USA  +1 (716) 539-9872   Brasil/Whatsapp  +55 (61) 99378-3858   email: info@intelligence3.com
Brief History
Brief History
Cirillo DeSouza, Brazilian American professional, started in late 1992 the intelligence³ "intelligence cubed" in Miami Beach, after moving from Brazil to USA in 1991 and seeing and hearing the need for business consulting and technology services.
intelligence³ provides consulting, advising, new technology development and marketing services for businesses and government agencies throughout the United States and overseas.
Located in Miami Beach, Florida; a ever-growing tourist city. However, you the client may be located anywhere in the United States, Brazil, and Europe. Through the use of technology like Skype, FaceTime, Whatsapp, work may be conducted without numerous face-to-face meetings.
With over 40 years in the IT industry Cirillo DeSouza, and the staff of intelligence³ understands and cares about the clients needs. "I don't think you will find another company whose employees eat, sleep, drink and breathe the Internet as much as we do".
Cirillo, graduate in Information Technology, and experienced executive with specialization in Marketing, Business Consulting, Geopolitics, Intelligence and Diplomacy, Government Relations and International Relations.
In the last 30 years in the United States worked with projects in the US Government Agencies as well as for the private sector domestic and overseas, in Technology, Business Consulting, Marketing, Strategy, Logistics, Business Intelligence, Crisis Management and Communication,  and also in 2018 involved in a development and creation of a new cryptocurrency/blockchain for financial group based in Miami.
In 2008, was campaign adviser for the US presidential campaign, using at that time the new technologies and social networks aimed at political electoral use.
In 2009/2010, was Parliamentary Advisor in the National Congress of Brazil (Brasilia), worked in a Brazilian Presidential electoral campaign, developing and implementing marketing strategies, also creating and supervising online publications, strategic communication and awareness initiatives.
In 2016, was campaign adviser for a candidate in the primaries of the United States presidential election by creating the strategy and campaign plans.
In 2019, founded GeoPolitica News www.geopoliticanews.com in Brasilia, Brasil, with the purpose of integrating geopolitical news and digital media, focused on world journalism.
Cirillo is also a journalist and a book writer, and active work to nonprofit and humanitarian projects.
Click the icons to interact with Cirillo
Photo Gallery / Work moments
Photo Gallery / Work moments…